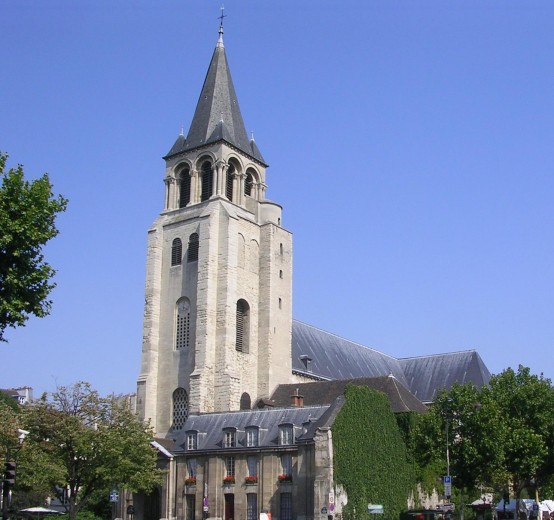 St Germain des Pres
Spread out over the 6th and 7th district is a historically bohemian neighborhood called Saint-Germain-des-Prés, which was once the meeting place for the world's most well-known intellectuals. St-Germain's more interesting places are the Cour du Commerce St-André, the Cour de Rohan, the Institut de France, the Palais Abbatial, the Ecole Nationale Supérieure des Beaux-Arts and obviously the St-Germain-des-Prés church.
Although the neighborhood no longer attracts the artistic crowd it once used to, it still offers two prestigious spots where famous French figures come to chat. Two establishments, one named Les Deux Magots and the other named Café de Flore, represent the quintessential French café experience. At either one of these cafés, visitors can experience the bustling way in which locals take their coffee. Even the servers there are known for their efficiency and professionalism. In the 50's Saint-Germain-des-Prés became the center of intellectuals life in Paris with Sartre, Simone de Beauvoir, Juliette Gréco, Jean-Luc Godard, Boris Vian, and François Truffaut and the new french cinema.
After enjoying an espresso at a café, visitors can then see the Abbey of Saint-Germain-des-Prés. This ancient abbey was constructed in the VIth century, at the location of a former Roman temple. Restored in the 1820s, the abbey became an official French monument historique, or national heritage site in 1953.
In addition to chic cafés and an ancient abbey, St Germain des Prés offers plenty of shopping and dining opportunities, especially near the pedestrian street Rue de Buci. Visitors should keep an eye out for the small, quaint shops offering rare, local products. At night, the neighborhood remains alive with bars and restaurants open until late hours.